Free Number Tracing Worksheets PDF. Here you will find a variety of free number tracing printable on our website. There are many other number printables worksheets. You will no doubt be delighted with our free number tracing printable worksheets. Download 123 tracing, Free Tracing Letters and Numbers for Preschoolers.
Number and Letter Tracing Worksheets. The great thing about our website is that you don't need to log in or provide any personal details to download our free printable worksheet. If your browser is configured to block cookies, you can still download our files. Free number Tracing and Number worksheets for preschool.
All the work to find great free worksheets to download and print is browsing through the categories in the left column. We are always making more worksheets, so be sure to follow our store on Pinterest and visit our website often.
Number Tracing Worksheets 1 10
Tracing Number 1 to 10 worksheets PDF for kids, To work the numbers from 1 to 10 we are sharing these tracing sets for children. Trace, write and color the numbers 1 to 10. This worksheet practice number tracing and write for math. It is Printable are free.
Number Tracing Worksheets 1 20
Big bold numbers make it easy for kids to learn tracing numbers, Tracing numbers is very important for early numeracy skill development. Remerber the numbers are usually easier for children to print than letters, making them a great starting point for beginning writing. Number Tracing Worksheets 1 20 Download PDF.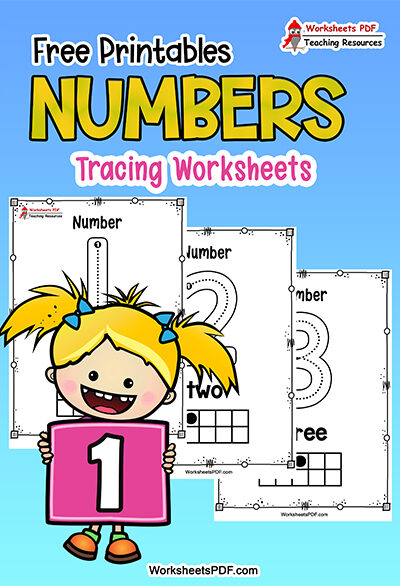 We share the following number tracing worksheets, these beautiful free printable number posters in PDF. Learn numbers with the following activities. Number Posters Worksheets PDF Option...
We share with you the following math number tracing task cards (1-20). Our worksheet is perfect for children who are learning to write numbers. ...
Number Tracing Worksheets 1 50
Enjoy the following set of Numbers 1-50 practice pages that are designed to help students learn to write numbers. These worksheets will help children with handwriting, writing and number practice. Each set has very fun images that students will like and much more if they have to color. These worksheets can be used for homework in small groups as well.
Free printable number 1-50 tracing worksheets for number writing practice in preschool. Don't forget to join our facebook group. Numbers 1-50 Tracing Worksheets Option A...
Number Tracing Worksheets 1 100
Free Printable Number Tracing Worksheets 1 100, Number writing is such an important skill for kids who are just beginning to write, so this is one of the first steps they need to take! Tracing numbers from 1 to 100 will improve their fine motor skills.
We share with you these number tracing worksheets. Here you will find activities to practice the numbers from 0 to 100, you can also...
Tracing Numbers 1-100 for Kindergarten, Download the following worksheets to practice tracing numbers 1 - 100. Tracing Numbers 1-100 for Kindergarten Option A - Option B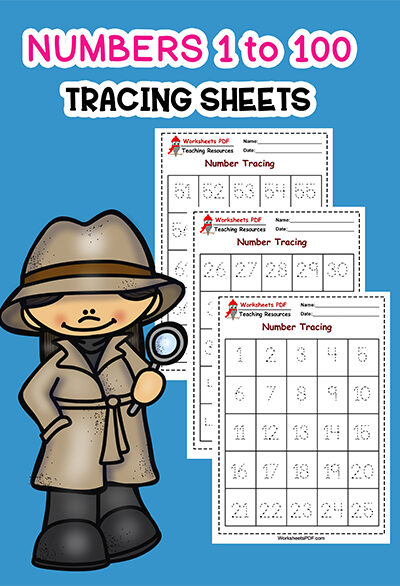 Tracing Numbers 1-100 Worksheets. These can be used as worksheets or they can be laminated to use as dry erase worksheet. Number Tracing Worksheets Tracing...
The worksheets on this site are created by current and former teachers who have worked in various states and cities in the United States. As long as we have time, we will continue to create worksheets and add them to this site. Thank you for your reputation by following our information on Pinterest and fixing our products.
Number Tracing Sheets